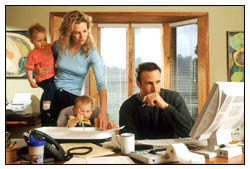 Not enough time in the day? Let us clean your home when your at work. Every 2 weeks we come in and clean every room in your house.
Check out some of our services:
Bathrooms cleaned, including fixtures and mirrors
Kitchen counters, appliance surfaces, floors and sinks cleaned
Carpets and floors vacuumed throughout
Vinyl and tiled floors thoroughly washed
Dusting of baseboards, sills, decor, and furnishings
Spot cleaning to remove fingerprints and smudges
Switch sheets and make all beds
Other services available to meet your needs

Please give us a call 281.467.3799 or Email us for a Free Consultation and we will set up an apointment to come in and Clean your home.



Designed and Marketed by Denver Web Design